State-of-the-art body composition assessment
END THE FRUSTRATION. BE who you were made TO BE!
Knowing what you're made of, i.e. your body composition, is essential to understanding your overall health. Traditional methods of assessing health like tracking your weight and Body Mass Index (BMI) can be very misleading and frustrating. Going beyond your weight, body composition analysis breaks your body into its key components; fat, muscle, lean body mass, minerals and body water. We're even able to tell you how much energy your body requires at-rest to sustain itself (your Basal Metabolic Rate or BMR).
immediate feedback.
We accurately and quickly calculate and print your body composition in an organized, easy-to-understand Result Sheet (see example below). The results make it possible to know exactly how much fat and muscle you have, how fat and muscle are distributed through your body, how much dangerous visceral fat you have, how well hydrated you are at a cellular level, even your basal metabolic rate (BMR). On-the-spot, you'll also receive an expert consultation enabling you to walk away with an actionable plan to achieving your goals; shedding unwanted pounds, adding muscle or complete body transformation.
Expert consult.
You will learn on-the-spot:
How much fat/muscle you SHOULD lose/gain
How much fat/muscle you ARE losing/gaining
How much dangerous visceral fat is around your organs
If you show signs of pre-diabetes
How you might adapt your nutrition and/or fitness programs to achieve your goals
How you compare to World Health Organization standards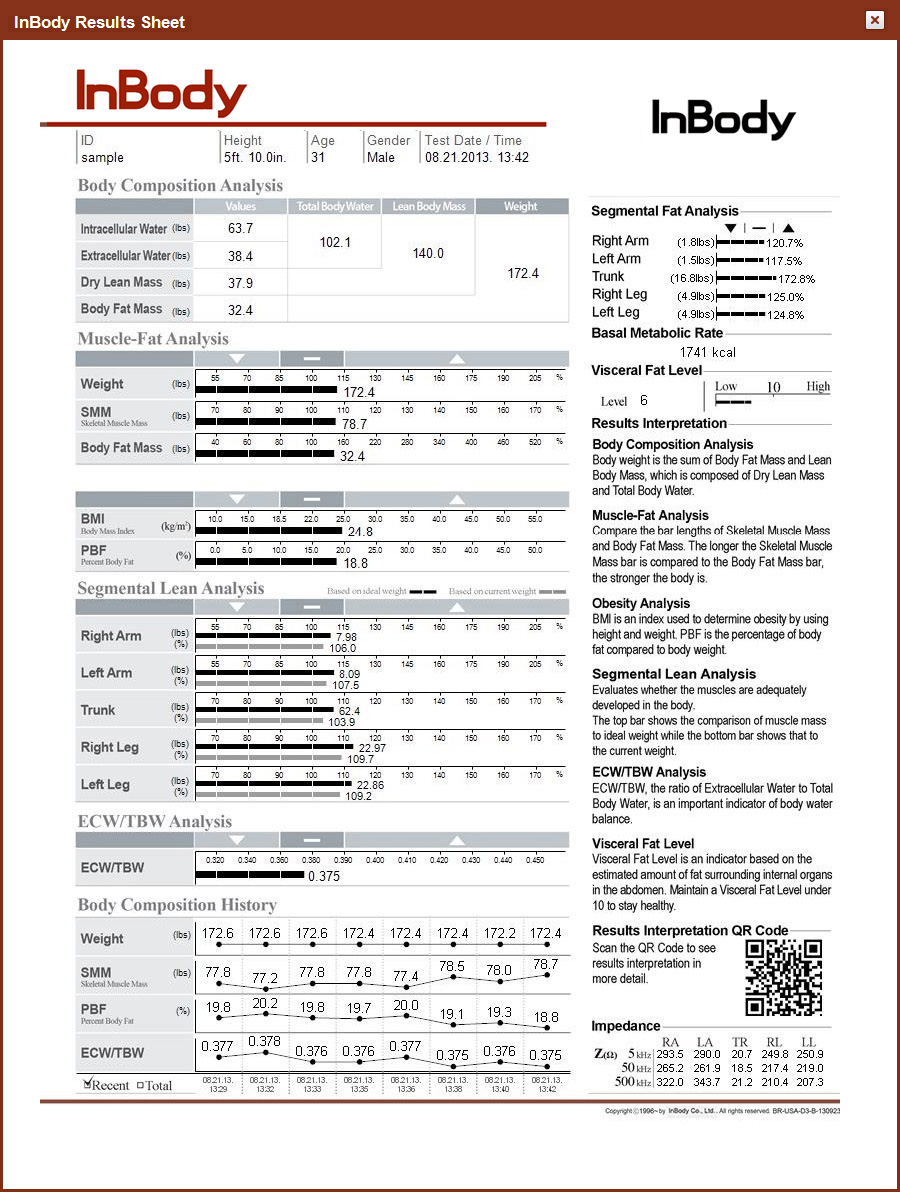 Ready to Know What You Are Made Of? Schedule your assessment now!